Mirmica:
Since 2008 we have been working from the area of Milan developing artistic and educational intervention projects at the national and international level.
We wish to promote a participatory practice of theater, dance and audiovisual production as a factor of personal and professional growth, cultural development, social and territorial cohesion.
We develop our projects from the encounter with institutional and territorial realities, above all, from the encounter with people.
We try to recognize dignity and value to peripheral bodies and perspectives: our own and those of others.
We try to be flexible, to dialogue with the needs and desires, to develop the goals, expressive capabilities, and agency potentials of the artists, groups, and organizations involved.
We do not wish to be sole owners and promoters of our interventions but to build partnerships and models of sharing.
We believe in a distributed, diffuse idea of action and knowledge, realized in the particular history and identity of each concrete situation.
We chose an ant as our symbol because it is small, fragile, strong.
THE ASSOCIATION:
Mirmica is a nonprofit cultural association that networks experts in theater, dance, body movement, conductors of social theater and participatory creation, video makers and filmmakers, trainers, educators, group process designers, digital communication experts, and others who recognize themselves in the association's purposes and participate in its development.
As an association, Mirmica aims to pursue its purposes both within its own social body, seeking to be a fertile environment for the development of its members' personal and professional paths, and externally, through the projects carried out in the different areas of intervention.
From an organizational point of view, Mirmica promotes collaborative, empowering and non-hierarchical practices that allow the preservation of the autonomy of people and experiences, the emergence of innovative processes and projects, and an integration of the personal and professional spheres.
Associates coordinators of active projects:
---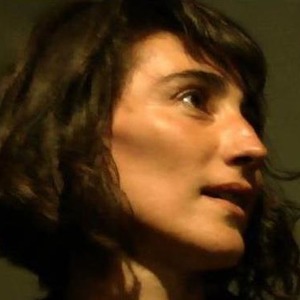 Dancer and choreographer.
Graduated in France at the CND - Centre National de la Danse - in teaching contemporary dance, she follows research projects, including: LILA - A Symphony about Life and Death - Conceived and choreographed by Stefano Questorio - Sound and musical compositions by Spartaco Cortesi - Production ALDES and Associazione culturale dello Scompiglio with the contribution of MiBAC; Ogordia - LA SOGLIA GIARDINO, conceived by Raffaele Rezzonico - Production Mirmica - Co-production ALDES and CCNN (Centre chorèographique national de Nantes)

Trained at the Centre International de Danse of Rosella Hightower (FR), she specialised as a soloist in the Jeune Ballet International directed by Edward Cook for choreographies by Serge Benattan and Régine Chopinot.

Solo dancer in Micha Van Hoeke's Ensemble (IT), in Virgilio Sieni's company (IT), Ariella Vidach and Claudio Prati's AIEP (CH/IT) and ALDES Roberto Castello. Assistant choreographer to Virgilio Sieni and Ariella Vidach.
She follows the choreographic study paths of - Luogo Comune - organised by Roberto Castello at SPAM! and of - Spacecraft - by Elena Giannotti and Max Barachini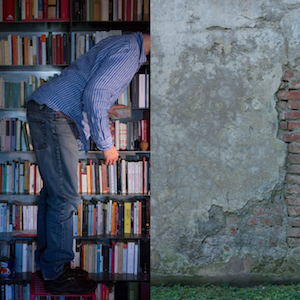 He works as a dramatist and author for theatre, performance and documentary cinema and as a conceiver and designer of trainings and participatory art interventions.
His latest works in theatre and cinema include A Time To Mend (2020); La Soglia Giardino (theatre-dance, by and with Raffaele Rezzonico and Flora Vannini), L'insonne, (theatre, directed by Claudio Autelli - Inbox Prize 2015), Ninì (film, directed by Gigi Giustiniani - Genziana d'oro at the Trento Film Festival 2015), Milena (theatre, with Elisa Bottiglieri - Intransito Prize 2014), Montagna dei Vivi (film, directed by Gigi Giustiniani, pp Festival Visions du Réel, Nyon, 2013).
In recent years he has also been the creator and coordinator of the projects Mirmica Developing Body-Mind Practices, INGIOCO- Giocare insieme per il benessere del territorio, L'Amooore, of the development of communication and evaluation practices for Mirmica Funder35, dramatist of the environmental education campaign Dipende da Noi.
He has a degree in Classical Literature and a PhD in Cognitive Neuroscience, but the body and words have always brought him back to theatre.
He is a founding member of Associazione Mirmica (social theatre interventions) and La Fournaise (film production).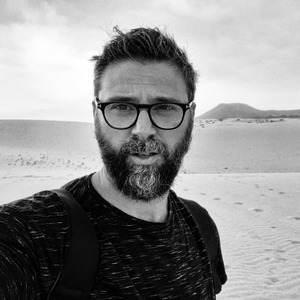 A graduate in architecture, he has devoted himself to theatre for over fifteen years. After diversified training and experience in theatre as an actor and director, he decided to deepen his studies and experience in the field of social and community theatre. Today he is involved in designing artistic interventions in the educational and social field, community development, training, participatory planning and directing.
He runs theatre workshops in the social, educational and community spheres and coordinates a large social cohesion project in collaboration with various organisations and associations in North Milan. He is involved in personal training and has developed and run several courses for educators working in the field of mental distress and psychophysical disability.
He actively collaborates with the Associazione Sorriso in Cusano Milanino for which he is the territorial contact person for culture and social cohesion projects. Among the most significant collaborations are the San Gerardo Hospital of Monza, ASST Nord Milano, ASST Rhodense, Azienda Speciale Consortile Insieme per il Sociale.
He has supervised the iMOVteatrali group since their birth in 2003. With them he has devised and staged several shows, including Cercando Volume II, winner of the Enea Ellero award for social theatre.
He is a founding member of the cultural association Mirmica, where he coordinates, conducts workshops, and designs and creates participatory art, culture and social cohesion projects.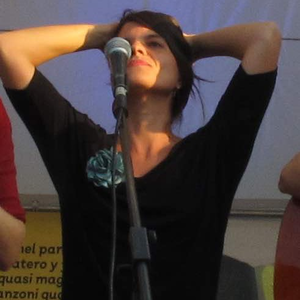 Viola has a composite educational and professional background. She started with a theatrical training, then specialised in social theatre and in the application of practices related to the study of movement. For over fifteen years, she has worked in associations and non-profit organisations on artistic intervention projects in the educational and social field, community development and participatory designing. She conducts theatre workshops and coordinates participatory projects in the cultural and personal development fields. She also collaborates with companies dealing with process facilitation, business consultancy, adult development and the organisation of cultural events. He lived in Marseille for five years managing training and theatre projects in collaboration with the Cémea PACA and the Ministry Jeunesse et Sport.

Her most significant collaborations are and have been with Cairo Rcs Mediagroup (Corriere della sera) for the organisation of live and streaming events; the consulting company Architects of Group Genius, for the facilitation of business development processes; the Sunugal association for the management of the International Neighbourhood Centre in Milan; the La Fucina cooperative within the LAIV project of the Cariplo Foundation; the Salvini and ASST Nord Milano hospital institutions, for the development of theatre and training projects linked to support services for the psycho-physical discomfort.

She is a founding member of the Mirmica Cultural Association, where she coordinates, runs workshops, European projects and creates participatory artistic paths.
She studies singing and vocality, and leads the musical and intercultural project CeVocê together with other associates.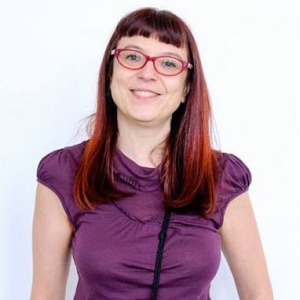 Elisabetta Bocchino lives in Milan, where she graduated in Literature and graduated in Screenplay for Television Seriality at the Experimental Centre of Cinematography.
She currently works as Content Manager for a communication agency specialising in the digital sector (iCrossing). At the same time, he carries out writing projects for the stage and for audiovisuals. Her work in this field includes the shows "Tempo indeterminato" and "Il Bambino", the TV series "Live Bites", the documentaries "La Duecentenaria" and "Federigo Borromeo e la Biblioteca Abmbrosiana", and the installation "Rumori dal Giambellino". In the past, she worked as a theatre organiser (ERT - Emilia Romagna Teatro, Centro Culturale San Fedele, IT- Independent Theatre) and in the production department of the TV station MTV.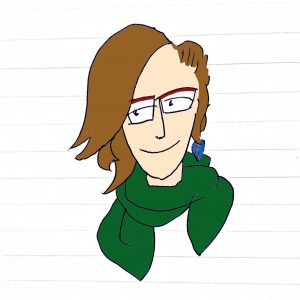 He works in several fields and on several fronts in the video, music and educational worlds. As a video journalist, he collaborated with newspapers such as Il Fatto Quotidiano, Lombardia Channel and H24. She has also been involved in the making of several international documentaries, including Daniele Gatti - Ouverture voor een Dirigent (prod. Cobos Films, Netherlands, 2016) and Looking for Milano (prod. Canto Bros, France, 2011). She was also a correspondent in Italy forLes Haut-Parleurs (prod. TV5 Monde).
As an educator and musician, she devised linguistic and educational activities for international realities with the help of singing and music.
The interweaving of video, writing and music in her artistic projects (# for Ivan, Acte Nécessaire, Dissociée, A|Maze Matera...) creates space for new forms of expression.
Born in Montréal, Canada, she has lived in Italy for many years. She studied Communications at the Université du Québec à Montréal, with a specialisation in television production.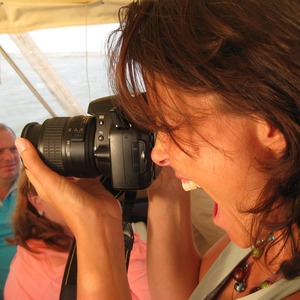 Expert in the use of theatre practices within training processes and in the development of participatory processes. For years she has been carrying out social theatre, community development and participatory projects in different contexts: in primary and secondary schools with pupils and teachers - Theatre at the Liceo Vittorio Veneto and Virgilio high schools in Milan, in companies, for alternating school-work experiences, in youth centres - Racconti dal quartiere (Tales from the neighbourhood). She collaborates with the Advanced Training Course for Social and Community Theatre Operators at the Catholic University of Milan. For a decade, she worked for the Cariplo Foundation's LAIV Project (tutoring, training, festivals).
Born in Varese, a globetrotter by vocation and Milanese by convenience, she graduated in Modern Literature with a specialisation in Theatre and specialised in leading groups with the Advanced Training Course for Social Theatre Operators at Milan's Catholic University. He attended some theatre schools in Milan (Centro Teatro Attivo, Kuniaki Ida International Theatre School) and deepened his theatrical practice by following the paths of some masters in particular, choosing and following what brings poetry to his view of the world: Danio Manfredini, César Brie, Compagnia Abbondanza Bertoni, Riserva Canini, Familie Floez. He loves dancing and has been approaching the worlds of contact improvisation and bal folk for a few years now. As a performer, she participates in the creation and staging of Sensory Labyrinths in conjunction with European co-projects.
Always a friend of Mirmica, from 2015 she began a progressive professional rapprochement, first with external collaborations and then with increasingly shared projects until she became a member of the association and now a member of the board of directors.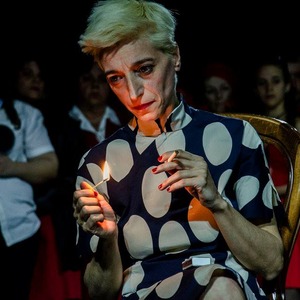 Actress, performer, teacher and theatre trainer.
Graduated from the Quellidigrock school, she immediately started working in the field of children's theatre. During her years of experience, she has acted in prose shows with original texts, theatre-cooking shows, and home theatre. He takes part in short films and participates in the Real-Movie in Super8 dedicated to the centenary of the birth of Dadaism. He experiments with dance theatre with disabled and non-disabled people and is a performer in cultural events. He attends workshops on narrative theatre, clowning, character study and courses in actor training and body movement study according to the Laban/Bartenieff method. For more than 10 years he has been conducting theatre workshops at schools of all levels, psychiatric rehabilitation services, for the disabled and the elderly. She is a teacher at theatre schools and a Team Building trainer.
She is co-founder of the Cultural Association Mirmica with which she realises theatre training projects in the educational and social sphere, also in the context of international exchanges, and organises shows, festivals, residencies and territorial events.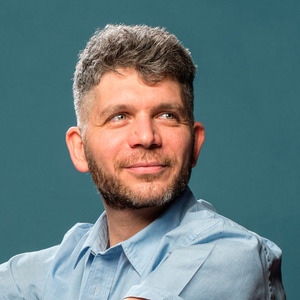 He was born in Padua on 2 December 1982. He is an actor and graduated from the Centro Sperimentale di Cinematografia in Rome in acting. He has a degree in Communication Sciences and a master's degree in Design and Organisation of Cultural Events. He is one of the founders of A.P.S. Artisti a Progetto with which he develops his theatre projects in collaboration with other cultural realities, organisations and institutions. He has worked for several directors: Luca Ronconi, Silvio Peroni, Sergio Basso, among others. He has written several plays in which he was also an actor, including "I would like Ronconi's money", "Telepasolini", "Acapulco", the latter written and performed with Mila Vanzini. He has worked with the international company The Ship of Fools and more recently lent his voice to the character of Gabriele Boccalatte in the film 'Ninì' by Giustiniani-Rezzonico. He is the creator, together with Raffaele Rezzonico, of the performance 'Marcel', in which he reads to the audience in its entirety, in stages, 'In Search of Lost Time' by M. Proust.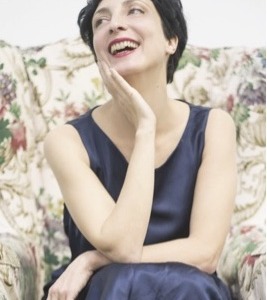 From Milan, she is an actress and playwright.
She graduated in Modern Literature and studied at the Centre G. Pompidou in Paris.
She graduated from the Kuniaki Ida International Theatre School in Milan. Selected by Milena Costanzo for Fabulamundi - Playwrighting Europe, by Danio Manfredini for REPERTORIO Scuola Permanente di Alta Formazione; by Filippo Timi for Laboratorio per attori at Teatro Franco Parenti. Among her works as an actress Parlami ancora, dài, directed by Lia Gallo - production Campo Teatrale; Le Madri, directed by Delia Rimoldi - production Teatro dei Topi; Anche se ci dovessimo estinguere, directed by Noemi Radice - production Bonetti/Radice, with the support of Centro Teatrale Umbro/Mibact; Contaminata, which won the XXI in Scena call for entries; iKitchen Stories - Tragicomedy in 8 courses, of which she is also the author, by the Teatro alla Coque company, winner of the Bando Giovani Direzioni 2015, and the family shows Occhi aperti, by and with E. D. Gonzalez, a VillaRuna Teatro production; I Giallastri, a SestoSpazio production, winner of the Best Actress Award 2016//Festival Nops - Rome.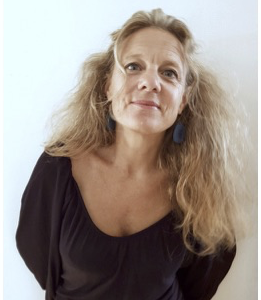 For over twenty years she has worked as a trainer, director, author and actress. She curates projects in the territory, acting workshops for adults, workshops in schools, theatre in companies, theatre and the third age, thematic and residential theatrical seminars, paying particular attention to the use of theatrical tools in the social and educational field, both in training and theatrical production.
It collaborates with various public and private structures including: Quellidigrock, Teatro Libero, Teatro Cinque, Servi di Scena, TangramTeatro, Campo Teatrale, Comteatro.
Over the years she has worked as an actress and director with, among others: C. Orlandini, L. Stetur, B. Andreoli, C. Intropido. She has attended in-depth seminars, workshops and masterclasses on movement, acting, theatre pedagogy and directing, among the most important: L. Kemp, M. Nichetti, P. Del Bono, M. Lucenti, La Fura Dels Baus, M. Dioume, C. Alsina, Abbondanza/Bertoni, G. Vacis, C. Morganti, R. Iaiza, L. Curino, C. Brie, E. Allegri, D. Manfredini, Odin Teatret, A. Latella.
In 2001, she participated in the foundation of Campo Teatrale Scuola di Recitazione, where she worked as a teacher, director, trainer, actress and set designer until 2008. From 2008 to 2014 she is referent for the Association Premio Scenario and Scenario Infanzia: Osservatorio sulla Nuova Drammaturgia Contemporanea. From 2006 to 2018 she became Partner and Co-Artistic Director of Campo Teatrale, director of the Company.
She is currently dedicated specifically to an artistic research activity linked to the enhancement of places and neighbourhoods, to investigate today's issues and its transformations, questioning the past and exploring new processes of artistic participation always in connection with urban landscapes.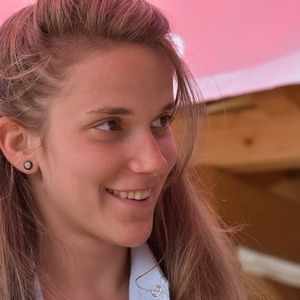 After graduating in motor sciences, sport and health at the State University of Milan, she started practising Judo at a young age and made it her first profession.

During her high school years, she met Mirmica. First as a student actress, then as assistant director and conductor, and finally as vice-president of the association. In the meantime, she participates in several training workshops including some with Luca Scarlini, Maria Consagra and Francesco Villano. In 2017, she entered the Dance Theatre Atelier at the Scuola Civica di Milano Paolo Grassi, of which she attended only the first year, staging with her classmates: "elogio alla tenerezza" in Julie Ann Anzillotti's work and "Il muschio non cresce sopra il sasso" in Gianpiero Solari's project. In 2018, she joined the company "Le schegge" as actress and co-director.

From educator to actress in her days, she devotes her time to teaching Judo, Theatre, Martial Theatre (experimental research project) and poly-educational activities for children, young people and adults. With her association 'Scuola del Tempo', she carries out educational and training projects in an attempt, through the language of Martial Arts and Theatre, to pursue the path of Ju-Do, which is embodied in the principle of Jitakyoei or Friendship and Mutual Prosperity.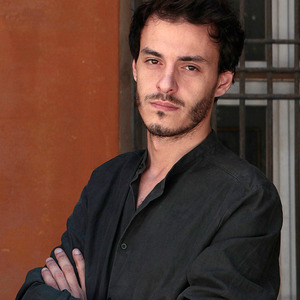 Francesco Venturi is a composer, producer and multi-instrumentalist. Since 2018, he has been artistic co-director of the Spettro venue in Brescia. He graduated in composition at the Conservatory of Milan, in graphic design at the Academia di Brera, and obtained a master's degree in musicology at Goldsmiths University. He is currently a PhD student at Kingston University, researching the transformative power of extended vocal techniques.
He has written music for film, theatre, dance and the visual arts, including the soundtrack to Valerio Ciriaci's If Only I Were That Warrior (2015), winner of the Golden Globe for Best Documentary, and Rimini Protokoll's Fase Nove (2021). He also signed the musical show ZAAZ for the Teatro Nazionale in Milan (2017) and the multimedia show Donizetti On for the Teatro Donizetti in Bergamo (2021).
His interest in the voice takes the form of collaborations, publications, training projects, artistic and research activities. He holds workshops in Italy and England and speaks at international conferences. He lends his voice in films, artworks and a video game, and in 2021 he released the album 'Grossed'. He studies with Margaret Pikes, Alessandra Notarnicola and Guillermo Bussolini.
In 2022 he publishes 'Creaky Voice Gender' in the Journal of Interdisciplinary Voice Studies. The research develops into the book 'Creak: Theories and Practices of Pulse Phonation', a choral investigation into the phenomenon of vocal fry. Also in 2022, he conducted a seminar on voice theories at the Milan Conservatory.
He has presented his music at international venues and festivals such as Cabaret der Künstler in Zurich, DIY Space in London, Braille Satellite in Vilnius, Milano Musica, Bagni Misteriosi and Standards in Milan, Transart in Bolzano, Palais de Tokyo in Paris. He also collaborates with the Symphonic Choir of Milan and the OperaLombardia choir. In 2016, he founded the duo Interlingua with Francesco Fonassi.
He joins the Mirmica Association in 2019.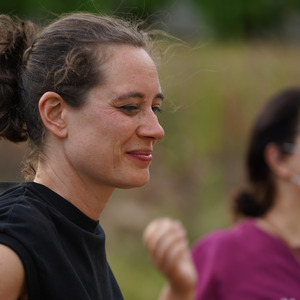 With a degree in philosophy on the concept of theatrical gesture, she trained at the Arsenale Theatre School in Milan with Marina Spreafico and Ida Kuniaki; she studied for many years with Simona Assandri, a student of Russian theatre pedagogy linked to Alschitz and Vassilev. She studied movement with Raffaella Giordano and attended several workshops with Monica Francia and Leonardo Delogu.
She followed and concluded in 2006 the school for social theatre operators at the University of Pavia and the Fondazione Teatro Fraschini.
He attended in 2018 the II level master U-rise| Urban Regeneration and Social Innovation at the IUAV of Venice focusing on the relationship between art and public space.
She conceives performative and theatrical practices as a set of experience, investigation and transformation for people and territories by promoting the protagonism of individuals and groups in projects that thematise social and existential issues. The training approach is poietic, maieutic and context-oriented to discover and strengthen personal and relational skills.
She is the Lombard actress in the project Parole e Sassi. The story of Antigone in a Tale-laboratory for the new generations, artistic direction by Letizia Quintavalla (www.parolesassi.tumblr.com).
An expert in CoArts (Context Oriented Arts) after having followed Iwan Brioc (https://www.iwanbrioc.com) as a pupil and assistant for almost 10 years in community projects in Italy and the UK, mainly related to the technique of sensory labyrinths, site-specific works developed with performers, artists and local communities. Some of the Italian collaborations: Zonak Milan - ISOLA KULT festival 2014; Cafè Sensorial, Pavia, Ass. Calypso, 2018.
She is founder and active member of the collective precipitazioni - pratiche artistiche partecipative (www.precipitazioni.tumblr.com) that has been in residence at Artemista with the project Vertigini sul Fiume (2018) and at CARS OMEGNA within the residency cycle Cartografie sensibili, a multi-year project curated by Lorenza Boisi and Andrea Ruschetti with an intervention entitled Mappatura Emozionale (2019-2021).
She is a teacher and trainer for the Civica Scuola di Teatro Paolo Grassi in Milan, where she curates open courses for training trainers in the field of social and community theatre and for the relationship between theatre and learning together with Eleonora Moro.
In collaboration with the same school she was the author, curator and facilitator of a stage of METROPOLIS - as part of Terre Promesse - a European project for which she devised and co-conducted with the playwrights-directors of the school performative interviews in the Giambellino district of Milan on the theme of living, creating a final installation in the Lorenteggio Market in collaboration with Dynamoscopio Ass. More info on the project and the original format of the performative interviews here: www.intervisteperformative.tumblr.com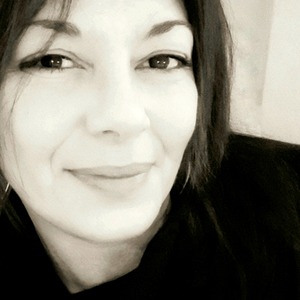 Actress, director, acting teacher. She has always been passionate about theatre, and after a few years working in the corporate and research fields, she studied acting at the Scuola Teatro Studio Salvini in Milan and deepened her work on voice and diction at the Centro Teatro Attivo, where she also attended the two-year Musical course.
In 1999, she was one of the founders of the theatrical research company TeatrObliquo, where she works as an actress in drama and children's shows. Curious and eager to further her training, over the years she has never failed to attend seminars and workshops conducted by professionals from the national and international scene. Thanks to these experiences and a lot of practice in the field, for more than fifteen years she has been conducting theatre workshops in kindergartens, primary and secondary schools, has collaborated with various theatre companies alternating directing and acting, and has worked on theatre and corporate communication projects. For over ten years, he has been involved in the training projects of the Oscar DanzaTeatro School in Milan and the Theatre School of the Civiche Scuole di Bresso Fabrizio De Andrè. Since this year, he has been working as an acting teacher and director in the Milan branch of the Associazione l'Arte nel cuore di Roma.
Her desire to do theatre also in other contexts led her in 2018 to attend the two-year Advanced Training Course in Social and Community Theatre "i Conviviali" at the Università Cattolica del Sacro Cuore in Milan. On this occasion, she met Mirmica for the first time, who accepted her request for an internship on leading groups in contexts of fragility. She thus follows the work of Raffaele Rezzonico and Wauder Garrambone within the INGIOCO Project - Nuovi sguardi di azione: un progetto di sviluppo personale e sociale insieme al Centro diurno di Riabilitazione Psichiatrica di Garbagnate Milanese.
In 2019, it joined the TiPiCi Network (Participatory Transformation of the Community - Milan Metropolitan Area), within which it actively participates in the working table on the impact of social theatre on the well-being of the person. Today it operates within the framework of the research project Synergies between environmental and social epidemiology and artistic disciplines, in particular social theatre, in the promotion of health, on behalf of the Mario Apollonio Theatre Research Centre of the Università Cattolica del Sacro Cuore in collaboration with ISS - Istituto Superiore di Sanità and the social theatre operators of the TiPiCi Network in Milan, under the scientific supervision of Professor Giulia Innocenti Malini. With the same, in 2021, she carried out observation activities of training processes and co-conducted the reworking phases of learning with the group of the Advanced Training Course in Social and Community Theatre "I Pandemoni".
She is a member of the Mirmica Cultural Association, where she is involved in designing and conducting workshops.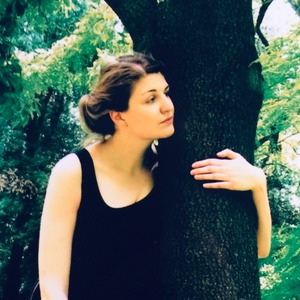 She is a researcher and trainer in the somatic field and an artist of movement and speech. She leads interventions based on movement practice, research dance and writing in the fields of training, education and community encounter. She coordinates training and social and cultural participation projects and collaborates in the conception and writing of multidisciplinary performance practices.
Her training as a mover is strongly marked by her many years of work with Simone Forti, a pioneer of American Post Modern Dance and her study with the masters of improvisational dance and New Dance, including Daniel Lepkoff, Keith Hennessy, Eva Karczag and Lisa Nelson. Over the years she has delved into different disciplines of somatic work, graduating as a Somatic Movement Educator from the School of Body-Mind Centering® and receiving a Master's Degree in Authentic Movement from the Italian Art Therapy Institute. In 2020 she completed the Sussidiaria training project, led by Franca Zagatti, aimed at the study and practice of educational and community dance and is currently training at the four-year Laban/Bartenieff Movement Studies training directed by Karen Studd and Laura Cox (Whole Movement, USA) and at the Danzeducatore® training course (Mousiké, Bologna).
She has worked as a writer, editor and publisher at international foundations and small and medium-sized Italian publishing houses and has collaborated as a dramaturg and consultant to physical dramaturgy in the emergence and writing of performance interventions.
She is a member of ISMETA (International Somatic Movement Education and Therapy Association), BMCA (Body-Mind Centering® Association) and DES (National Dance Education and Society Association).
Partners and supporters
Several entities have collaborated with Mirmica in the implementation of projects, or have financed and supported the association and its activities. Among them:










Secondo quanto previsto dalla Legge 124/2017, pubblichiamo QUI il modulo che riassume i contributi ricevuti dall'Associazione da parte di Amminsitrazioni Pubbliche nel 2022, come indicati dalla circolare 6 del 25/6/2021.