Voce Minore (Minor Voice)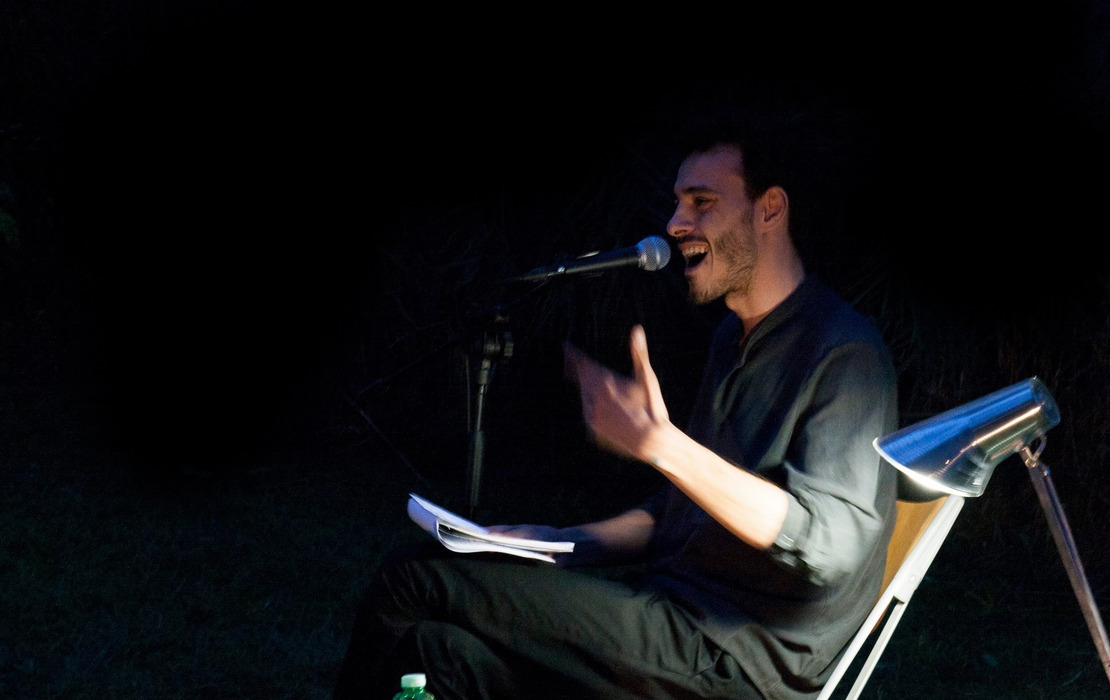 Seminar on vocal theories and practices at Milan City Hall 1
---
The seminar is addressed to all those interested in delving into the universal theme of voice. It aims to offer conceptual tools and interpretative perspectives through an examination of the theoretical approaches and debates that have characterised reflection on human vocality in the history of Western thought and beyond. The seminar also intends to enrich the participants' range of knowledge and skills, providing practical tools and creative ideas for listening to vocal music and the voice in general, as well as for musical writing and interpretation. The workshop didactics, based on listening and discussion, aims at stimulating the horizontal transfer of theoretical-practical resources, developing the critical sense and fostering the broadening of knowledge of the vocal repertoire, as well as the acquisition of information and ideas on artistic styles and techniques in a variety of languages.
The seminar consists of 90-minute meetings on Thursdays at 7.30 p.m. from November 2022 to March 2023. The meetings are open to all and no previous training is necessary.
Participants will gain a basic knowledge of the topics and sources examined, be able to use them to develop a historically informed interpretation of the topic of voice, and integrate them into their own personal, artistic or academic research. They will also be able to explore and integrate a conscious approach to speech and voice into their everyday life and workplace. The seminar also offers itself as a point of reference and exchange between different Italian and international cultural realities, such as schools and cultural institutions, production bodies, artists and researchers, who develop research on voice.
Background
Recent years have seen a growing interest in the voice, in the field of artistic, academic and cultural research in general. The blossoming of new opportunities for practice, study and training, more or less institutionalised, for all those interested in this subject, both from a professional and a self-development perspective, testifies to the emergence of a new field of knowledge: Voice Studies. The centres promoting this process of cultural innovation are above all England and the United States. In Italy, there is a lack of opportunities dedicated to this important emerging field. Although there are Italian researchers and artists engaged in the development of Voice Studies, they are all mostly working abroad. It is necessary to create interdisciplinary and intercultural exchange platforms to disseminate this knowledge in Italy, home to a humanistic heritage of excellence and one of the most important vocal traditions in the world.
Objectives and interlocutors
"Voce minore" intends to take a decisive step towards the promotion of Voice Studies in Italy. The seminar aims to provide a platform for study, practice, and cultural exchange. It is addressed to all those who wish to deepen their understanding of the voice with particular reference to artists in the performing arts, to care professionals such as therapists and teachers, to people who feel the need to deepen their relationship with their own vocality, in the name of well-being and social integration, as well as to scholars of theatre, performance, music history, art, music teachers, and sound and multimedia artists.
It also intends to lay the foundations for a research activity that, in cooperation with other organisations (schools, universities, production companies, theatres, non-profit associations, research centres) and with a view to lifelong learning, may lead to the design and production of international cultural initiatives revolving around vocality.
"Voce Minore" develops from the Theories of Voice course held by Francesco Venturi at the Conservatory of Milan and his PhD in Voice at Kingston University in London, and intends first of all to broaden the catchment area. In a broader and long-term perspective, the seminar intends to take a step towards the creation of a working group with the aim of establishing a research centre in Milan.
The objectives of the project are: to raise awareness on the theme of voice; to create interest in the emerging field of Voice Studies, little known in Italy; to create a centre of aggregation around the universal theme of vocality.
---