Theatre at school (Istituto G. Fumagalli)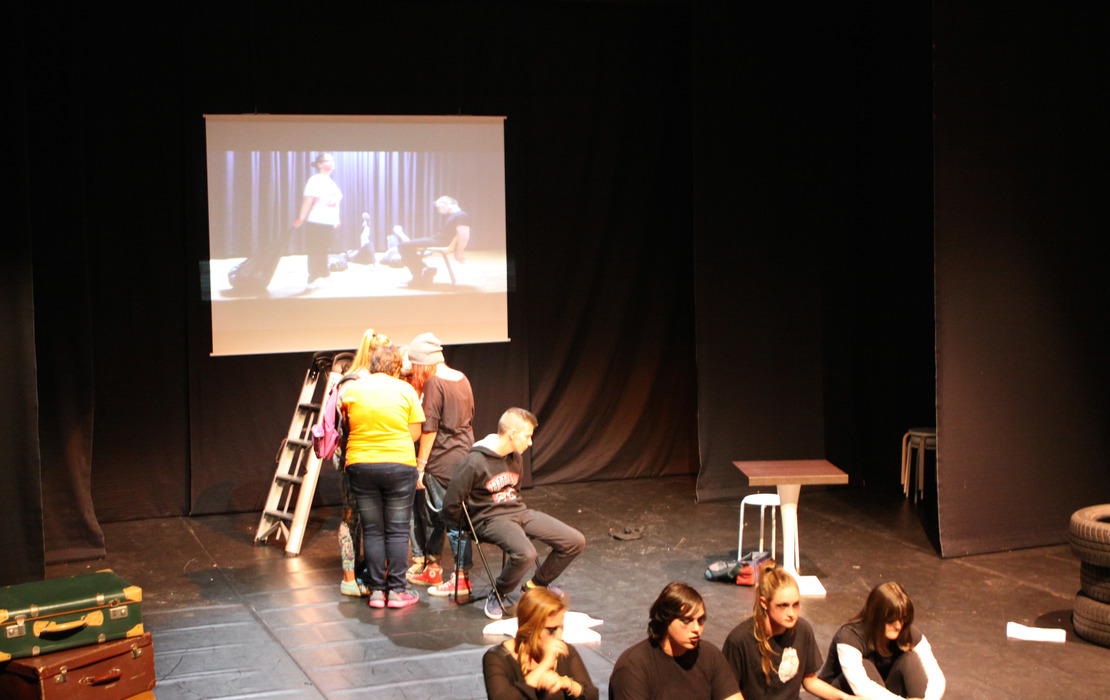 A theatre workshop to explore expressive potential and team projects
---
The theatre workshop is an opportunity for participants to discover a symbolic language through work that involves them on a bodily level, giving them space to explore their own voice and emotions in a protected space that allows each participant to experiment and renew the possibilities of entering into a relationship with others and with the world.
The theatre workshop at the Graziella Fumagalli institute in Casatenovo has been active since 2012. It is part of the school's educational plan and is part of the CIC project, which brings together the institute's expressive art workshops such as dance, music and singing and stages them at the end of each school year in the form of a student festival.
At the end of each school year, the group, which is renewed from year to year, stages a performance from a pre-existing or original text as the result of a group dramaturgy process.
In recent years, the group has participated in various reviews and festivals, including the Connections Festival organised at Teatro Litta in Milan, The Teens Theatre Festival at the fabbrica del Vapore in Milan; in the three-year period 2014-2017 it participated in the LAIV and LAIVin project of Fondazione Cariplo.
In 2018, the theatre workshop took on the characteristics of a Project Work, combining the specific skills of the institute's course of study (eno-gastronomic) with those of the theatre course, it created a dinner with a crime and, after making its debut at the school restaurant, it set itself the goal of entering into a relationship with the catering world of the Lecco area.
---